Agreeable & Co. is an
exclusive
,
curated
&
data-driven
 site dedicated to
conscious consumption
: for the
products
that support the lifestyle; for the
brands
that embody the philosophy; for the
research
that bolsters the field; for the
consumers
that actually care about
making a difference
.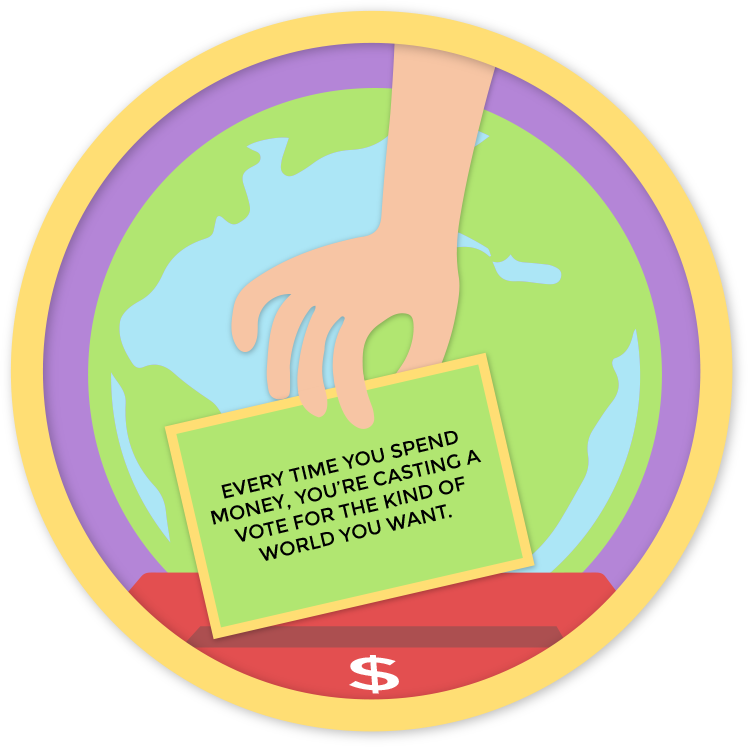 We strap on our agreeable goggles and scour the internet for honorable shops, boutiques, and stalls.
Throughout the search, we hand-select the products & brands we believe meet our 6 agreeable standards.*
*Standards outlined below. Products we select may not satisfy all of these values, but we certainly do our best.
Once we've found these hidden gems, we add them to our community of products & brands for all to enjoy.
As a little extra something special, we craft kits with everyday essentials that feature our top-rated, researched brands & products.*
*We (Jake & Audrey) will add featured kits with ratings shown once a week; kits added by the community are researched & approved, but the ratings are formally shown only upon request; kits added by brands are always researched, approved & have ratings shown.
Last, but certainly not least, we invite the impassioned & interested community to take part in adding kits to share brands & products worth discovering.
Want to take part & add a kit?  Ew. No.  |  Yes →

View Our Research Standards.
Each of our six badges has its own unique set of metrics. These are some of the qualities (i.e., metrics) we try to look into when assessing a product and brand with respect to each of our badges:

Socially Responsible (purple triangle):
+ Does the company abide by Fair Trade Practices, or is it Fair Trade Certified;
+ Is there a commitment to Corporate Social Responsibility (CSR);
+ Is the company philanthropic – does it donate goods or services to environmental or humanitarian efforts;
+ Does the brand promote corporate transparency;
+ Are there any community engagement initiatives set in place;
+ Does the company communicate healthy and equitable working conditions along the supply chain;
+ Does the brand abide by fair and honorable employment values;
+ Is there a disclosure of sourcing methods, and are such materials or ingredients sourced responsibly;
+ Does the brand have a cause-driven mission towards human & environmental health & well-being.
*We do not conduct in-person audits. Oftentimes we will consult the language and standards set by third-party certifications and seals such as Fair Trade Certified, B Corp Certified, Rainforest Alliance Certified, Green America Certified, etc. We will, however, do independent research with respect to certain badges and utilize peer-reviewed articles. Also, please note that according to the Journal of Economics and the EPA, "social responsibility" does include practices and commitments that support environmental health and well-being; thus, the qualities of this badge may overlap with our other badges.
Eco-Conscious (red triangle):
+ Does the company practice sustainable modes of production;
+ Is the product composed of materials and/or ingredients that are biodegradable;
+ Are the materials and/or ingredients compostable;
+ Does the company have carbon reduction or mitigation strategies set in place;
+ Do the involved materials and/or ingredients have a relatively low environmental impact;
+ Does the company utilize reduce or reuse principles in their facilities;
+ Does the company use renewable or efficient energy technologies in the production of their good(s);
+ Are there practices in place that work to maintain ecosystem biodiversity;
+ Is environmental stewardship a part of their business model.
*We aim to be transparent and objective when it comes to labeling a product as "Eco-Conscious", and reject "greenwashing". According to marketing and advertising standards set by The Federal Trade Commission's (FTC) Green Guides, it is most accurate to communicate not that a product is necessarily "good" for the environment, but that it is a "better environmental alternative". This is the message we aim to communicate in labeling a product as "Eco-Conscious".
Quality Materials/Ingredients (M/I) (green triangle):
+ Does the product contain organic or certified organic m/i;
+ Is there a significant degree of m/i 'naturalness';
+ Is the product non-GMO or Verified Non-GMO;
+ Are the m/i biodegradable;
+ Are the m/i compostable;
+ Do the m/i raise little to no concern in terms of m/i toxicity;
+ Is the product treated with harsh chemicals;
+ Is there a healthy ratio of synthetic or artificial m/i to natural m/i;
*For select "Pantry" products, we may look into health and nutritional value.
*For select products, we may consult reviews to assess m/i effectiveness.
*Generally, these are the ingredients that we try to steer clear of: Acesulfame-K (acesulfame potassium), Acetylated ester of mono- and diglycerides, Ammonium chloride, Antibiotics, Artificial colors (Synthetic and FD&C Certified), Artificial flavors, Aspartame, Astaxanthin, Azodicarbonamide, Bentonite, Benzoates, BHA (butylated hydroxyanisole), BHT (butylated hydroxytoluene), Bisulfites, Bromated flour, Brominated vegetable oil (BVO), Calcium bromate, Calcium disodium, EDTA, Calcium peroxide, Calcium propionate, Calcium stearoyl-2-lactylate, Calcium sorbate, Caprocaprylobehenin Carmine, DATEM (diacetyl tartaric and fatty acid esters of mono and diglycerides), Diglycerides (acceptable in supplements), Dimethylpolysiloxane, Dioctyl sodium sulfosuccinate (DSS), Disodium calcium EDTA, Disodium dihydrogen, Disodium guanylate (GMP), Disodium succinate, Dimethylamylamine (DMAA)… Read more at Free From 101.
Vegan-Friendly (yellow triangle):
+ Is the product vegan or Vegan Certified;
+ Does the company conduct animal-testing;
+ Does the company abide by humane standards or certified by such an organization;
+ Is the company Cruelty-Free Certified;
+ Are there animal welfare initiatives set in place by the company.
Design & Craftsmanship (orange triangle):
+ Is the product homemade or hand-crafted;
+ Is the product made by artisans;
+ Does the product use recycled and/or recyclable packaging materials;
+ Is the product designed for biodegradability or compostability;
+ Does the brand practice low impact design strategies, such as plant-based, vegetable dyes;
*For select products, we may offer or include our professional design opinion.
Made in the USA (blue triangle):
+ Is the product made or manufactured in the USA.
Note:
*We consider and utilize a diverse assortment of data during the research and rating process to ensure accuracy and informed choices are being made, but please note that the availability and/or accessibility of product-level data in regards to certain indicators above may be limited and varies across product types and industry. Because of this, we may consult company-level data. Furthermore, a product may not possess all of the "qualities" above with respect to a certain badge, and oftentimes qualities will overlap between badges. For example, if a body scrub uses organic ingredients, it will receive consideration for both the "Eco-Conscious" and "Quality Ingredients" badges, as organic methods of production have a relatively low environmental impact and organic ingredients connote quality. Similarly, if said body scrub was also vegan (containing no animal byproducts), it would be considered for the "Animal-friendly" badge. Separately, if a badge is darkened, it means that product has not met our standards with respect to said badge. For example, if "Made in the USA" is darkened, that product is not made in the USA. However, if a badge is darkened with the "N/A" symbol over it, it means we could not find enough data to conclude as to whether or not that product has met the standards of that badge.
*We also use third-party certification, verification, and approval organizations to inform our curation and research: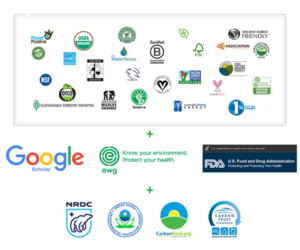 Please contact us below if you have a question about our research and/or badges.
Because this otter is adorable! And because informed, conscious consumption is integral to not only a better, smarter marketplace, but the health of the greater plant, animal, and human community. It's time already to change the norm.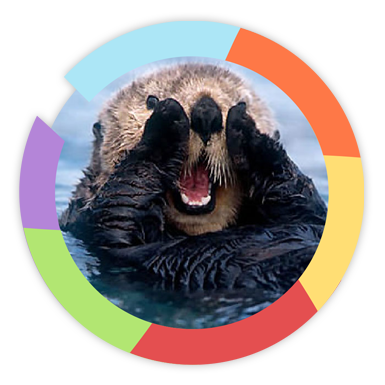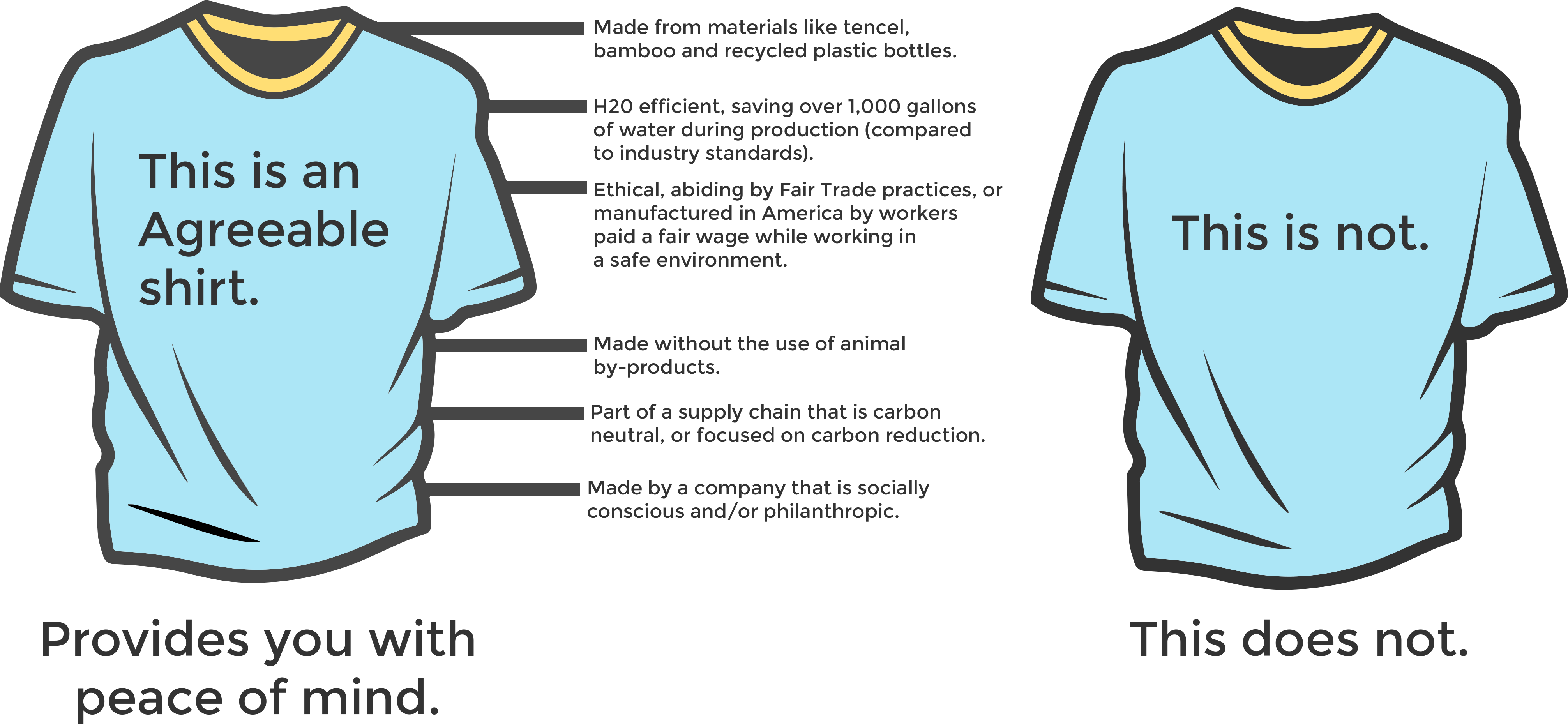 Conscious consumption has to be the new norm. There's no Planet B.
This guy understands why we need to change. He's incredibly smart.

We're twins & students – and 
as twins
, we don't agree on much, but
we agree we like this stuff
! Believe us, we're picky.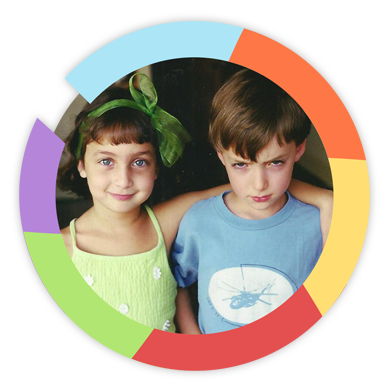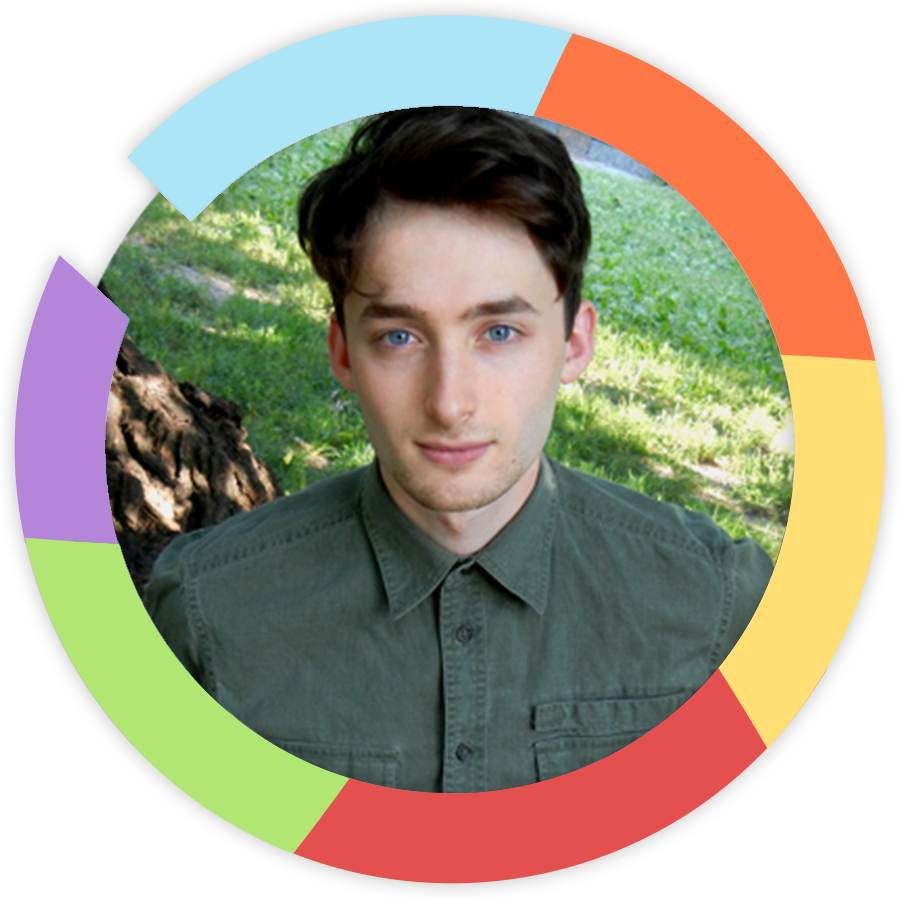 Jake | Co-Founder
Hey people! I'm an Environmentalist, Social Entrepreneur, Writer and Developer. Besides making people- and planet-friendly products more accessible through Agreeable & Co., I run an online research guide for sustainable, ethical, and healthy products, called Greener Square (which is slowly transitioning to Agreeable & Co.); and helped to start an award-winning trade and barter app, called TradeMade, that measures and tracks one's carbon footprint. I also recently graduated from New York University, where I studied corporate sustainability, environmental ethics, and ecological science. In a word, conscious consumption and overall healthy, low-impact living is my jam. I also like jam.
Interests: Sustainability Ethical-Sourcing Corporate-Responsibility Anthropogenic Climate Change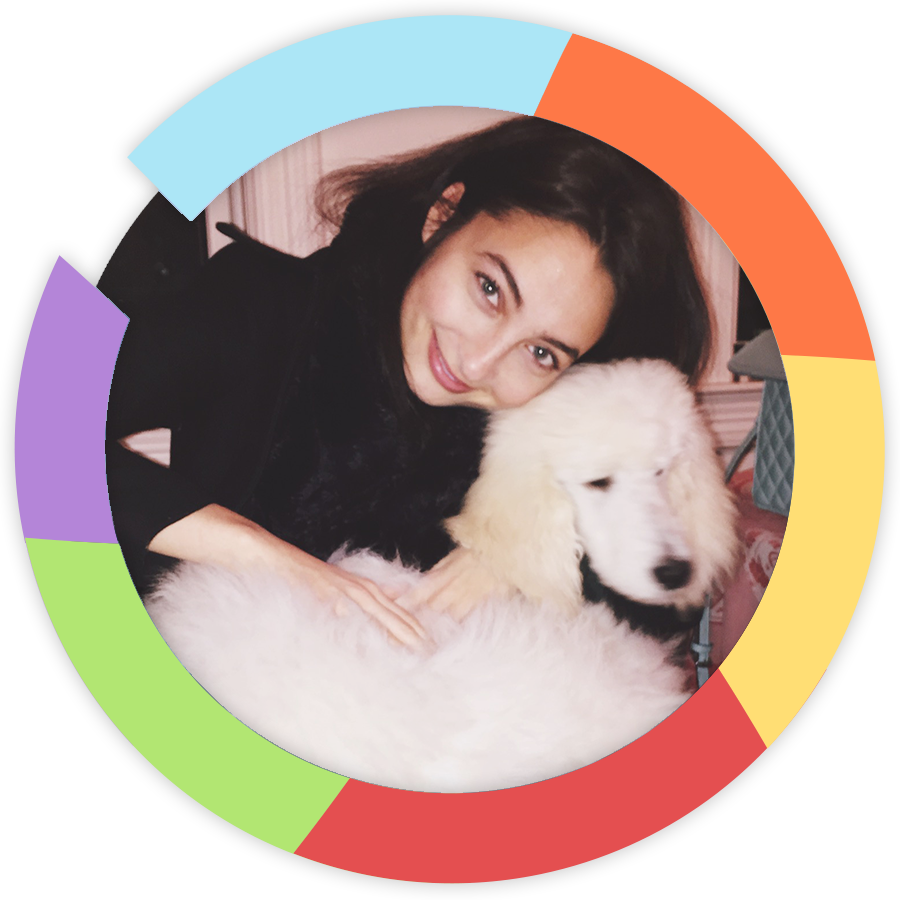 Audrey | Co-Founder
Hi everyone! I'm an Actress, Graphic Designer & Social Entrepreneur.  I believe we all have an innate obligation to help one another, and the planet.  Finding products that do both should be easy, and we're here to make it that way.
Interests: Social Responsibility Human Health Product Design Animal-Welfare
Contact us about anything…but no, we don't have twin telepathy.
Feel free to email us at [email protected] (sometimes the contact form below acts a bit funky).
We're app-ready! Tap this button

on your phone screen (located in your browser window) & press "Add to Home Screen".
In our opinion, it's the easiest way to stay up to date about new brands and products worthy buying from and supporting on Agreeable & Co.
About Agreeable and Co. | What is Conscious Consumption?
About Agreeable and Co. What is Conscious Consumption? This is the story of how Agreeable and Co. got started. Learn a little bit about us and our mission to make conscious consumption easy and fun. about agreeable and co. about agreeable and co. about agreeable and co. about agreeable and co. about agreeable and co. about agreeable and co. about agreeable and co. about agreeable and co.